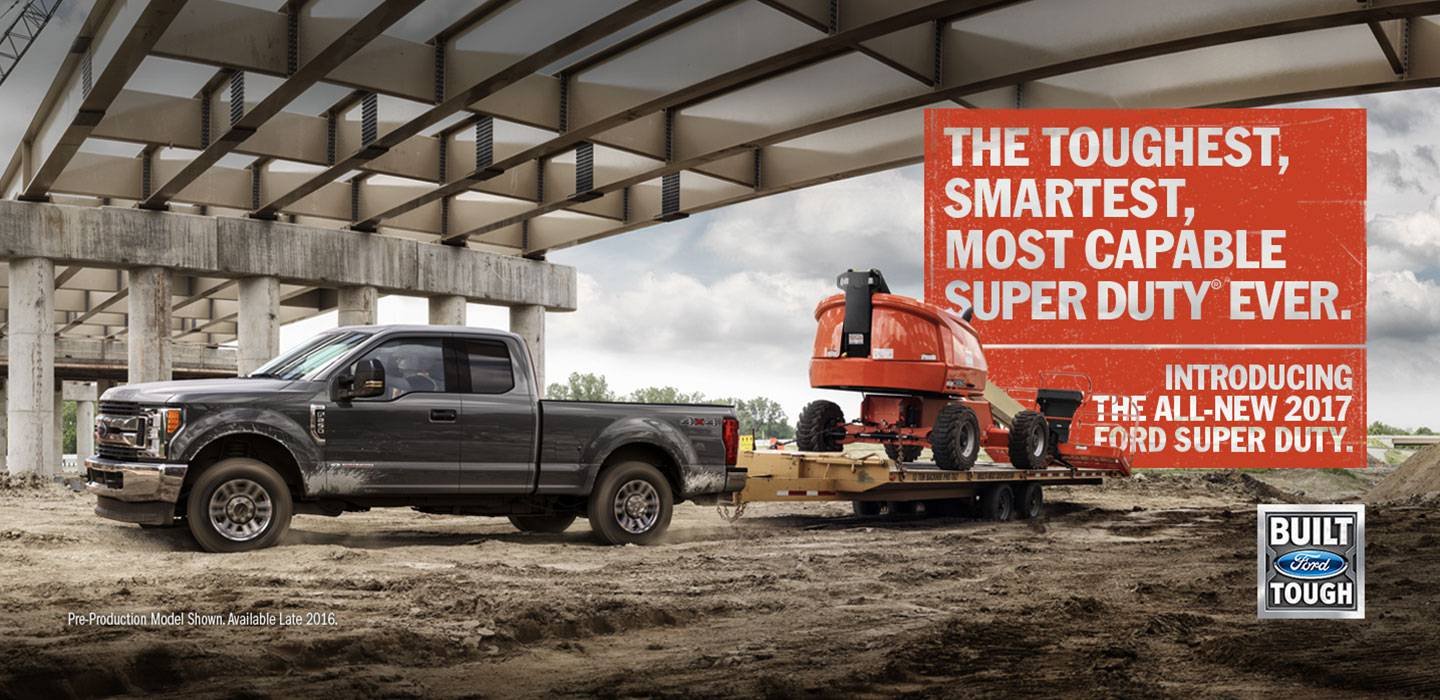 Capability
WE SLASHED THE WEIGHT.
THEN REINVESTED IT EVERYWHERE IT COUNTS.
The frame is the meaning of life for a serious truck guy. So we beefed it up. Along with many other components that deliver capability.
Capability
NEW MATERIALS. STRONGER CONSTRUCTION.
THE ONLY HEAVY-DUTY PICKUP WITH A HIGH STRENGTH, MILITARY-GRADE ALUMINUM-ALLOY BODY.
When you're knee-deep in the hardest work you've ever done, you want a high-strength, military-grade, throw-down-the-gauntlet, "I-got-this" body.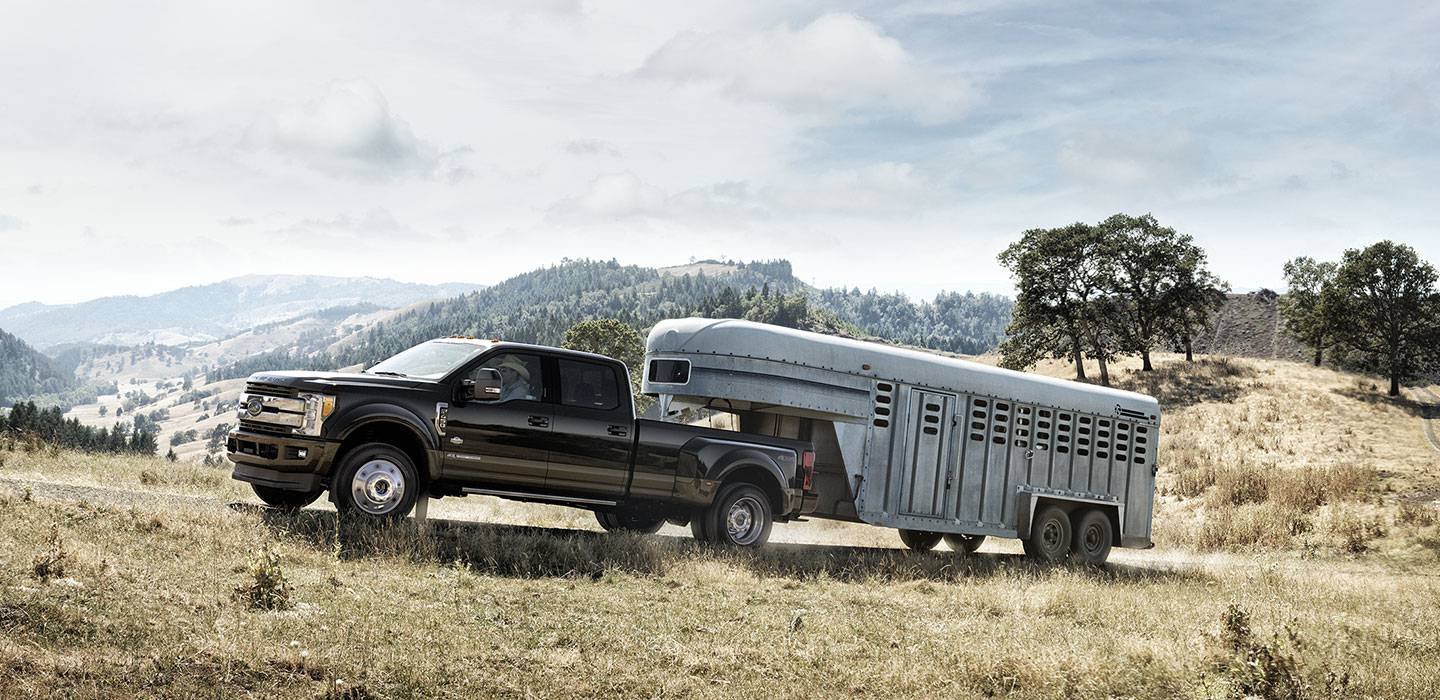 Capability
THE FIRST SUPER DUTY WITH A FULLY BOXED, HIGH-STRENGTH STEEL FRAME.
Fully-boxed means better torsional and lateral stiffness.
Fact: This frame uses over 95% high strength steel and is up to 24 times stiffer than its predecessor. Fact 2: There are up to 10 crossmembers and through-welded construction. What's in it for you? The best towing power. The best payload. And the best ride and handling of any Super Duty. Ever.
Capability
WE OWN WORK.
BEHIND THE SCENES WITH THE 2017 SUPER DUTY®
A hand-picked team of heavy-duty pickup customers and experts were granted behind-the-scenes access to the official development and testing of the all-new 2017 Super Duty. Watch as they share their up-close and personal experience with the toughest, smartest and most capable Super Duty ever.
Preproduction vehicle shown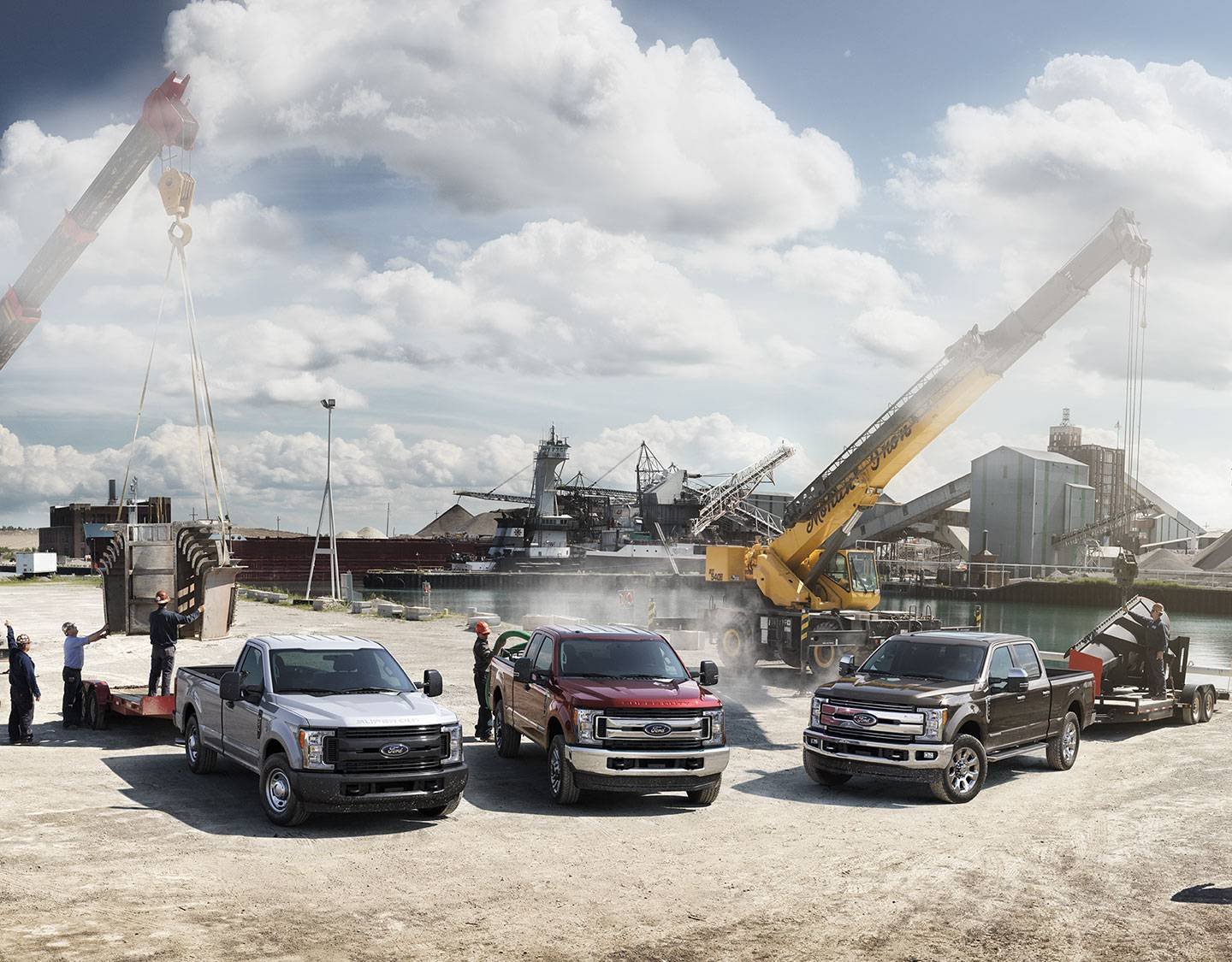 Productivity
MORE POWERFUL.
UPGRADED GAS AND DIESEL POWERTRAINS
6.8L Gas FFV
/// with CNG/propane capability and increased torque. /// Featuring TorqShift-G, a new 6-speed automatic transmission on F-250 gas models.
6.8L Gas 
/// with CNG/propane capability and increased torque. /// Now featuring the TorqShift 6-speed SelectShift automatic transmission.
6.7L Power Stroke® Diesel
/// with increased torque. /// Featuring the TorqShift 6-speed SelectShift automatic transmission.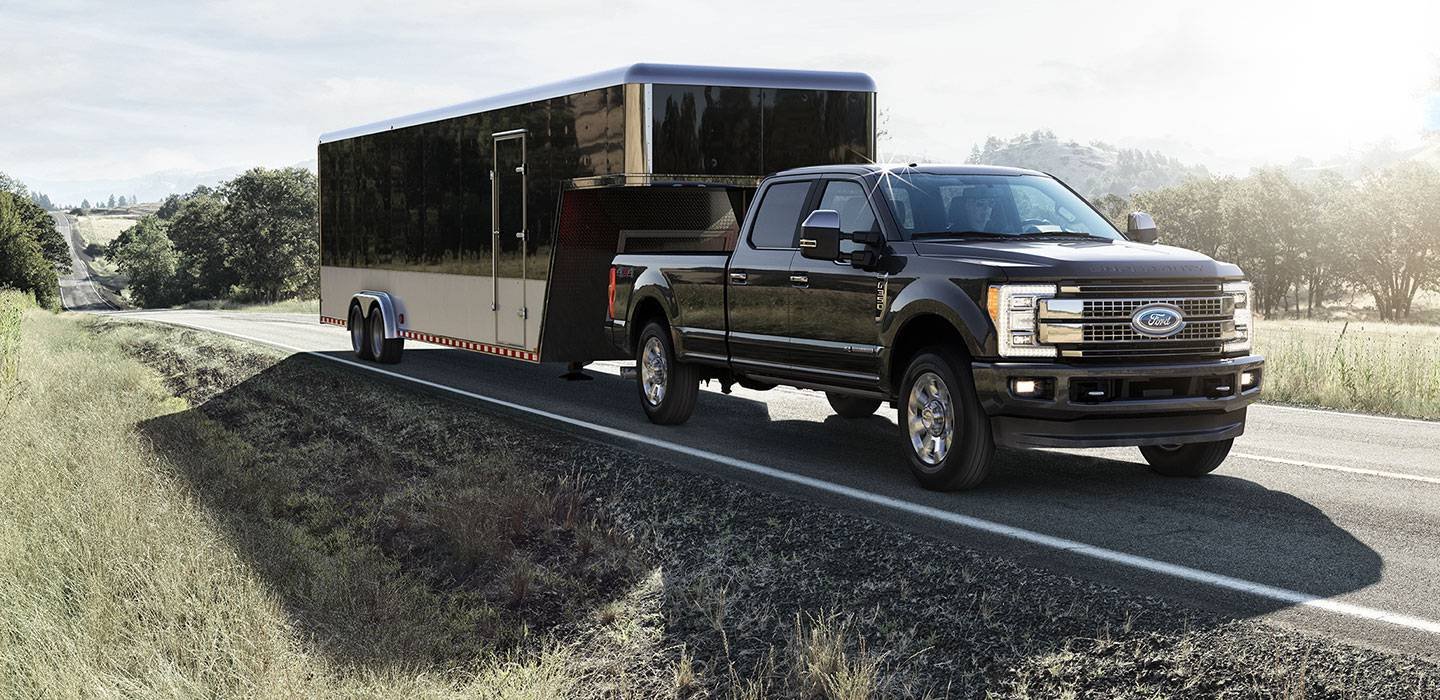 Productivity
TOWING JUST GOT EASIER.  AND AWESOMER.
It's not just about how much you can tow.  It's how confidently you can tow it.
The smartest, most capable tow rig ever in a Super Duty:
/// Improved engine-exhaust braking for better control /// Adaptive Front Steering for better trailer handling /// Weight-carrying hitches for bigger loads /// Trailer Tire Pressure Monitoring System for on-road confidence /// PowerScope® trailer tow mirrors with spotlights for working past 9 to 5 /// Dynamic Trailer Reverse Guidance for backing it in easier than ever
But that's not all. There are also up to seven available cameras that monitor the world 360º around you. There's even a camera available for the back of your trailer. And they all feed into one screen where you can keep your eye on whatever view you want.